Chiropractic Doctor
Compassionate Chiropractic Care
Palatine, IL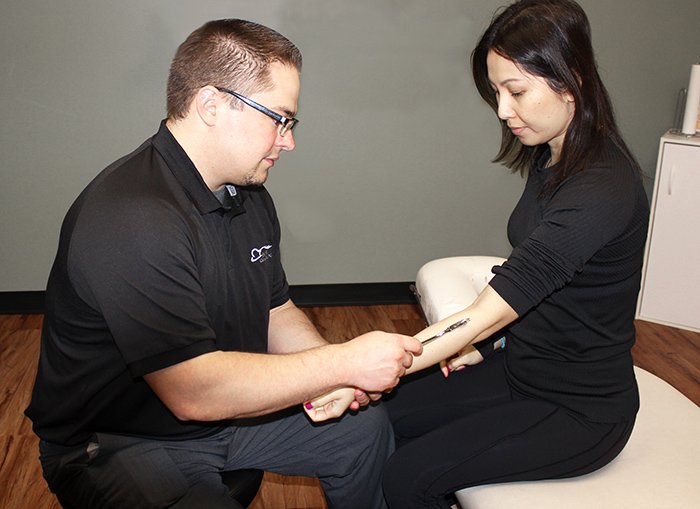 Contact N.E.W. Chiropractic, PC
1590 N Rand Rd, Suite 202
Palatine, IL 60074
Office  Hours
Mon -Thurs — 1:00pm – 9:00pm
Friday — Closed
Saturday — 10:00am – 5:00pm
Sunday — Closed
Our Chiropractic Doctor's Personal Story
When he was just 14 years old, James Stegner experienced a devastating injury.
The day began like so many others. He turned off the alarm clock, got up, and went to gymnastics practice. There, he was practicing a series of back flips on the trampoline.
Under the direction of his gymnastics coach, he was encouraged to arch his back more and more. As he landed the flip in an arched position, he felt a searing, agonizing pain. He could barely move.
Herniated Disc and Pain
He had a herniated disc. The jelly-like connective tissue between his spinal bones had pushed out through a tear.
Numbness, tingling, and shooting pain became part of his daily routine for the next 8 months. On days when he was able to go to school, he had to stand in the back of the classroom. Sitting was too painful.
Physical therapy and massage provided almost no relief.
Chiropractic Treatment
On a particularly bad day, he went to see a chiropractic doctor. He could barely walk into his office. Just as Dr. James does today, this new chiropractor combined several treatment methods.
That day, the high school freshman experienced immediate pain relief. Of course, the intensity of that experience is not easily forgotten.
A Lasting Impression
Today, Dr. James recalls, "Once you've gone through a 10 out of 10 on the pain scale, the memory leaves a lasting impression."
Not only did his experience influence his career choice, but also it's provided him with a deep sense of empathy.
Many healthcare professionals talk about compassionate care. Dr. James lives it.
"It's not just about the paycheck," says Dr. James. "It's about helping people. It's about pain relief. It's also about providing hope."
"It's not just about the paycheck. It's about helping people. It's about pain relief. It's also about providing hope."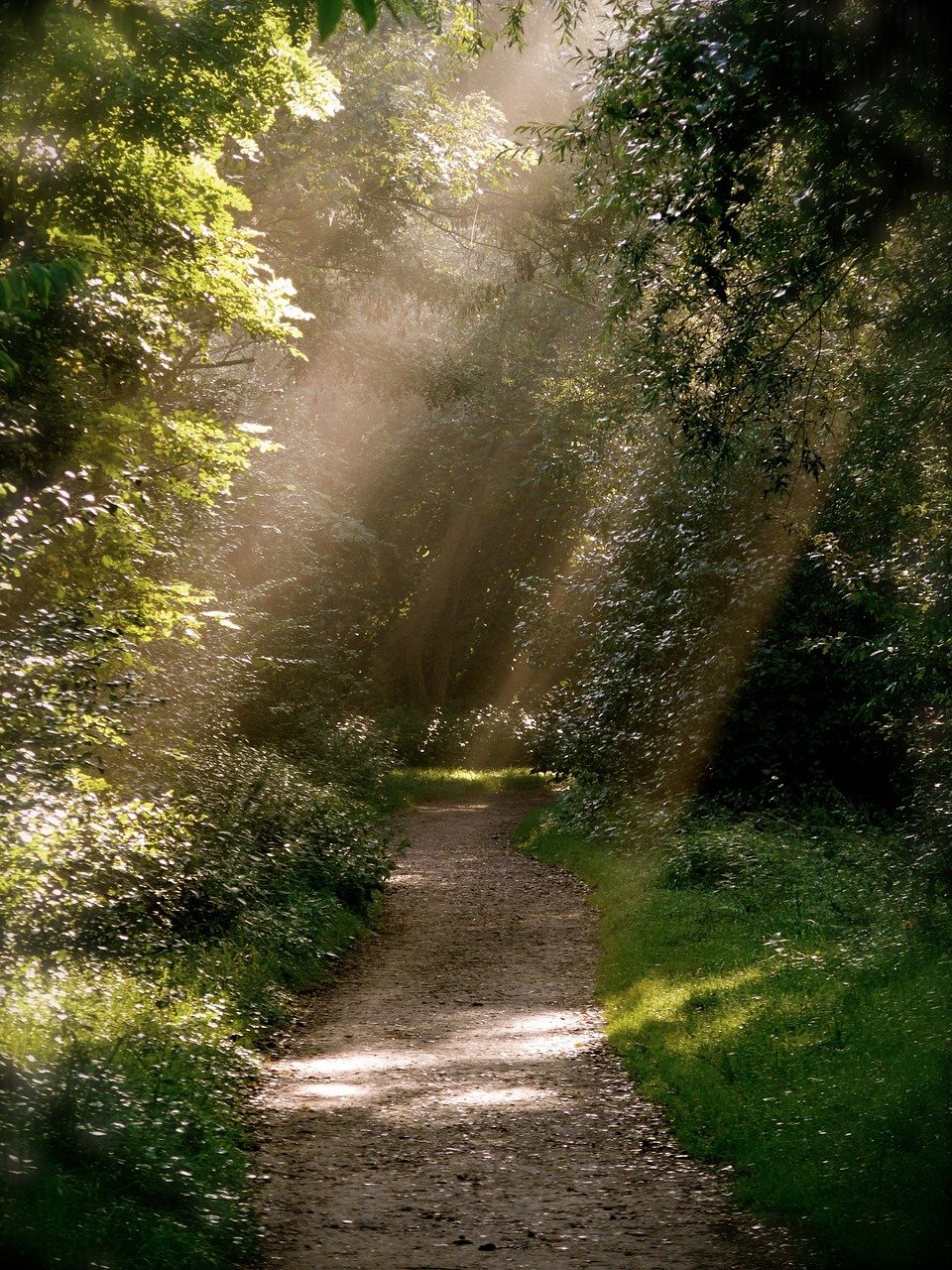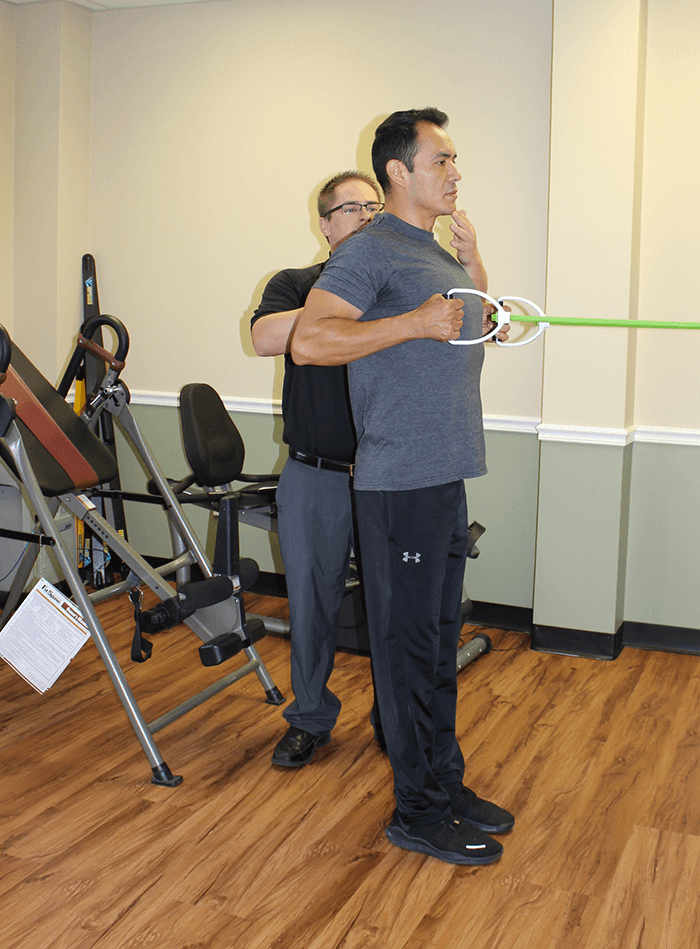 Chiropractic Doctor Who Listens to Your Concerns
If you're like most people who come to see chiropractic doctor James Stegner, you're likely in pain. Dr. James uses a variety of treatment methods to help:
Relieve your pain.
Speed your recovery.
Lead you to an experience of greater wellness.
At N.E.W. Chiropractic in Palatine, we treat patients with a variety of injuries and situations. Often, these include:
Common Injuries and Situations We Treat
At N.E.W. Chiropractic in Palatine, we treat patients with a variety of injuries and situations. Often, these include:




Dr. James Is One of the Top Chiropractors in the Palatine, IL Area.
Personalized Treatment
"Dr. James is what every doctor should be: a good listener, knowledgeable, problem solver, and pain reliever. He will take the time needed to personalize treatment just for you! He is flexible with scheduling and works hard with insurance companies to get visits approved. If you are looking for a great chiropractor, call and make an appointment today. You won't be disappointed."
–Amy M., Age 41
Back Pain
"This doctor saved my life! Literally everything I did bothered my back! With one session I was 70% better but it took me 6 months of agony to finally learn chiropractic trade was the answer to my problem! I have seen 4 different doctors. Dr. James is the nicest, most friendly and best doctor I have met! No complaints and I recommend him all of the time to people!
–Trevor W., Age 37
Neck Pain
"I went to Dr. Stegner with severe neck and shoulder pain, the pain radiated down my arm. Within a few adjustments, I was feeling a lot better. I have been going to Dr. Stegner just over a month now, and I am pain free. Dr. Stegner is very tuned into the patient's needs and helping them with a full recovery."
–Leann L, Age 45
Lower Back Pain
"For the past year or so, I've had an ongoing lower back pain, which would usually get triggered by long work days followed by gym workouts. The pain would be so bad at times that it used to take several days to go away. After only a few adjustments from Dr. James, I've been pain free and the best thing of all is that I have the confidence to keep working those long days and still be able to go to the gym without second thoughts!!"
–Carlos M., Age 44
Herniated Disk and Pinched Nerve
I went to N.E.W. chiropractic with a herniated disk in my lower spine and a pinched nerve with pain radiating from my lower back down my left leg to my foot. With each visit the pain grew less and less. I went from being unable to walk to walking with minimal pain within 2 weeks. Dr. Stegner tailored a program around my specific condition, is hands on, and listens. Hands on approach and makes sure to spend time with you answering any questions.
–Kevin O., Age 35
Frequently Asked Questions (FAQs)
What happens at the first chiropractic appointment?
At your first appointment, Dr. James will take a full medical history and conduct a comprehensive exam. This helps him to make an accurate diagnosis of your current condition and to establish the best possible plan of care. You can expect Dr. James to:
Carefully listen to your needs, concerns, and fears
Express empathy about the severity of your pain
Assess your range of motion to see how well the affected areas can move
Palpate your spine—gently pressing on the spine and other areas to check for knots, tightness, discomfort or inflammation
Do orthopedic tests—such as bending and gently pressing to see what causes discomfort or pain
Test for muscle strength and weakness
Check your reflexes and address any issues of numbness or tingling
Study your posture to see how you sit and stand
After completing the assessment, Dr. James will discuss a recommended treatment plan with you. What's more, you will receive treatment on your first visit to N.E.W. Chiropractic. Starting your path to pain relief as soon as possible is part of our commitment to compassionate chiropractic care.
Can you help stop my pain?
James Stegner, D.C. does a careful examination and evaluation of your symptoms, and more often than not, he can help relieve your pain with chiropractic care. However, your overall health issues may be more complex.
Dr. James will determine if you are a good candidate for chiropractic care treatment. If you are, he will handle your care with consideration and attention. If he believes you would be better served by other doctors, he'll refer you to the necessary and appropriate specialists to help guide your care.
Why would I choose a chiropractor (D.C.) instead of a medical doctor (M.D.)?
The root word "chiro" means "hands." Chiropractors, such as James Stegner, are "hands-on" doctors. Traditional chiropractic care focuses on hands on adjustments of the spine.
Today, chiropractic doctors like Dr. James Stegner in Palatine, IL are certified in techniques such as acupuncture and a variety of physical therapy treatments as well.
Dr. James does not prescribe opioids or pain killers. Instead he focuses on naturally healing the body, by making it healthier, stronger, and more flexible. In fact, the N-E-W in N.E.W. chiropractic stands for the Natural Education of Wellness and compassionate chiropractic care.
What insurance does N.E.W. Chiropractic take?
The chiropractic doctor, Dr. James Stegner, takes multiple forms of insurance. Among these are Blue Cross Blue Shield PPO.
Many new patients have had an accident or injury. For that reason, N.E.W. Chiropractic also takes auto accident insurance, workmen's compensation, and personal injury insurance.
Coverage may depend on your policy. If you have another type of insurance, contact the office before making an appointment to see what your out-of-pocket expenses might be.
Is it going to hurt?
If you've never had a chiropractic adjustment, you may feel a bit anxious about it. Dr. James will walk you through it. It can be a little surprising—but should never be painful. Afterward, you may feel amazing or be a little tender.
Do you offer evening or weekend appointments?
Yes, absolutely. We know that many people work outside the home or need to wait for another adult to care for young children. That's why N.E.W. Chiropractic offers both evening and weekend appointments.