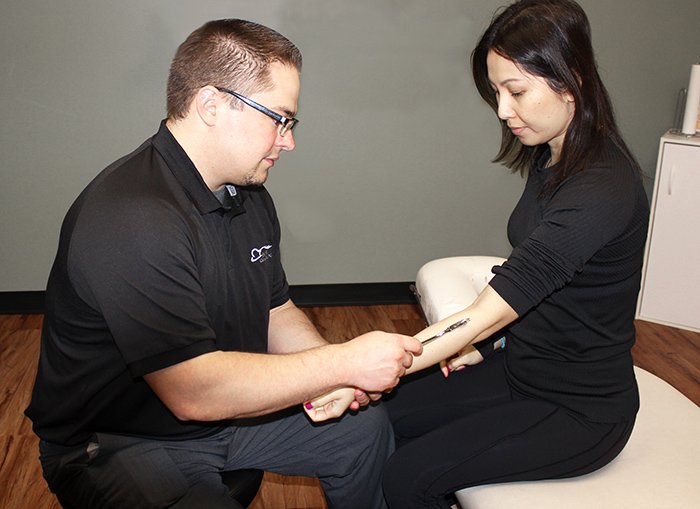 Who We Are
About Dr. James Stegner and N.E.W. Chiropractic, PC in Palatine, IL
James R. Stegner Jr., D.C. is a board certified, licensed chiropractic doctor. He has been helping patients with health problems since 2000.
Dr. James Stegner's Journey Into Chiropractic Care Began "by Accident"
Dr. James' journey into compassionate chiropractic care began with a serious accident at age 14.  Read the chiropractic doctor's personal story.
This battle with pain and physical restrictions allowed Dr. James the opportunity to understand how a patient wants and needs to be treated.
Through his own physical rehab, Dr. James began to learn how the body can heal itself. As a doctor, his chiropractic care combines natural forms of therapy with the newest treatments. These include physical therapy, acupuncture, and chiropractic adjustment.
Dr. James' Formal Health Sciences and Chiropractic Training
After high school, Dr. James studied at Bradley University. There, he earned his bachelors in health sciences. Later, he graduated with his doctor of chiropractic (D.C.) degree from National University of Health Sciences (NUHS).
During his chiropractic internship, he helped patients at NUHS Clinic and Salvation Army Clinics. His most recent achievement is receiving his continuing education certificate in attunement therapy from the Learning Love Institute.
Dr. James has specializations and/or formal training in:
Diagnostic Imaging
Myofascial Release (MFR)
Nutrition
Spinal Decompression/Traction Therapy
Plus, he continues to recognize the importance of combining natural healthcare into mainstream medicine.
Dr. James' Leadership and Interests
As an avid athlete during his youth, Dr. James enjoyed soccer, wrestling, gymnastics, and cheerleading. During his time at Bradley University, he was a Division I Varsity Scholarship athlete with the school's cheerleading squad. In his final year, he was the assistant coach. He has also been recognized for his contributions to Harper College cheerleading, Universal Cheerleaders Association (UCA) staff, and several other coaching positions throughout the Midwest.
Dedicating himself to cheerleading provided Dr. Stegner with a solid foundation for understanding the value of proper form and technique in preventing injury.
Dr. James' Professional Associations
Dr. James is also an active member of the American Chiropractic Association (ACA), Illinois Chiropractic Society (ICS), and the Alliance for Natural Health USA.
He has a network of relationships within the chiropractic medicine and MFR communities through active participation in seminars across the United States.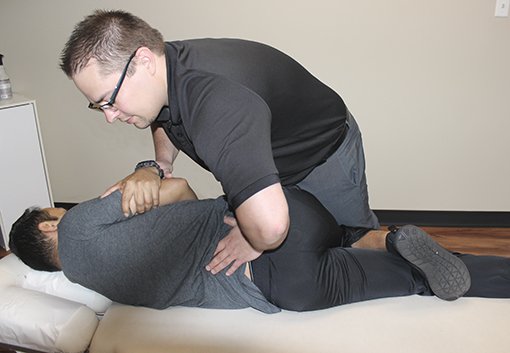 Our Mission & Vision
Positively change lives through natural education of wellness (N.E.W.) and compassionate chiropractic care
Health Problems We Commonly Treat
Among other health problems, we treat:
Dr. James Stegner's Compassionate Care Approach
Dr. James combines his personal and professional knowledge with love and compassion to help patients achieve balance and optimal wellness. To do this, he begins with a thorough initial evaluation and a three-step process:
Pain Relief
Recovery
Wellness
"At N.E.W. Chiropractic, we follow The Golden Rule: to treat others the way we want to be treated. As someone who has had a traumatic injury, I believe it's also important for us to treat ourselves to the kind of care that we would want for others. Take time to treat yourself."
Frequently Asked Questions (FAQs)