Whiplash
Whiplash is a sudden, violent instance of jerking the head forward and backward. It's different from other neck pain, because it tears the muscles and tendons in the neck.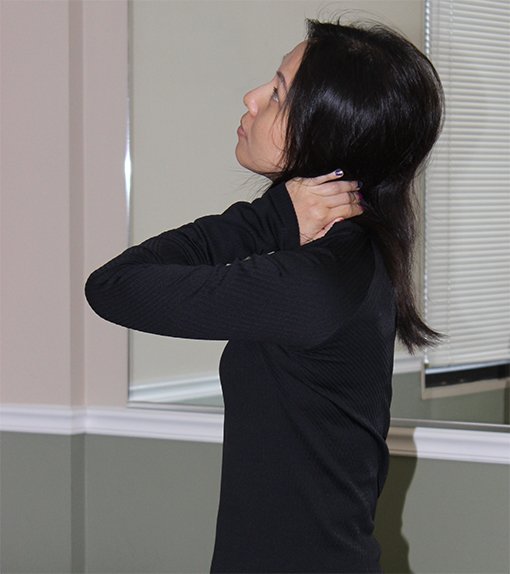 Whiplash Symptoms
Whiplash can make your neck feel stiff and sore. It's often painful, and is worse when you turn your head. In fact, you may not be able to turn your head as far as you used to before the whiplash. It can even cause headaches. You may also feel tired or dizzy. Your memory may become a little foggy at times.
Whiplash Causes
Most often, whiplash is caused by a car accident—especially a rear-end collision. However, it can also be the result of sports accidents, physical abuse, slips, falls, or other trauma. What's more, whiplash gets worse with daily activities.
"Although whiplash may take weeks to fully resolve, we typically see pain relief very quickly in our clinic."
Whiplash Treatment
Generally, whiplash can take longer to heal than other causes of neck pain. The sooner you get treatment, the sooner you'll get relief. Dr. James Stegner provides compassionate care to whiplash patients. Having suffered a traumatic injury himself, he understands what it's like to be in severe pain.
Whiplash Assessment
Dr. James will begin treatment by listening to you. He'll ask questions about the severity of your pain and when and how the whiplash occurred.
He'll learn more about the sensitivity of the areas around your neck muscles. He'll also assess whether or not there is inflammation.
Chiropractic Adjustments in Whiplash
Whether or not Dr. James performs a chiropractic adjustments on the first visit depends on the intensity of pain and stiffness. Sometimes he will do a manual adjustment. Other times, he may deem an activator to be more appropriate. An activator is a handheld instrument that delivers an impulse that moves the spine into alignment.
Acupuncture in Whiplash
Acupuncture can be a good treatment choice for whiplash and other neck pain, but often auto insurance won't cover acupuncture. At the same time, N.E.W. Chiropractic, PC offers affordable cash plans to provide this treatment option to whiplash patients.
Ice Therapy and the TeslaMax® for Whiplash
Dr. James has opted for a more advanced form of electric stimulation therapy at N.E.W. Chiropractic. This painless method, called TeslaMax®, causes the muscles in the neck to contract and relax. Essentially, the device exercises your muscles while you relax. This results in better blood flow to the affected area. Better blood flow means increased oxygen to the muscles, more removal of cell waste, and less inflammation.
Dr. James often recommends the TeslaMax® and ice therapy for whiplash. Ice at night is especially important if the injury is recent.
Physical Therapy for Whiplash
Some of the physical therapy choices that Dr. James uses in whiplash might include the McKenzie Method, gentle traction, and myofascial release. The McKenzie Method allows for a series of gentle range of motion stretching and exercises of the neck. Depending on how long it's been since your whiplash occurred, Dr. James may add gentle traction (stretching of the spine) or myofascial release to your treatment.
If you are in severe pain, text Dr. James at 224-828-4598.
Frequently Asked Questions (FAQs)