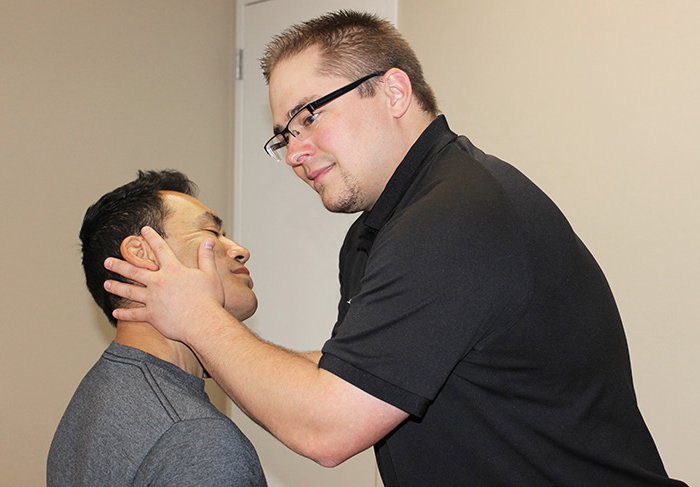 What We Treat
We specialize in treating patients after car accidents or other injuries. Among a variety of conditions, we specialize in treating those listed below.
Testimonial: Personalized Treatment
"Dr. James is what every doctor should be: a good listener, knowledgeable, problem solver, and pain reliever. He will take the time needed to personalize treatment just for you! He is flexible with scheduling and works hard with insurance companies to get visits approved. If you are looking for a great chiropractor, call and make an appointment today. You won't be disappointed."
–Amy M., Age 41
Testimonial: Back Pain Treatment
"This Dr. saved my life! Literally everything I did bothered my back! With one session I was 70% better but it took me 6 months of agony to finally learn chiropractic trade was the answer to my problem! I have seen 4 different doctors. Dr. James is the nicest most friendly and best doctor I have met! No complaints and I recommend him all of the time to people!"
–Trevor W., Age 37
Testimonial: Neck Pain Treatment
"I went to Dr Stegner with severe neck and shoulder pain, the pain radiated down my arm. Within a few adjustments, I was feeling a lot better. I have been going to Dr. Stegner just over a month now, and I am pain free. Dr, Stegner is very tuned into the patient's needs and helping them with a full recovery."
–Leann L, Age 45
Testimonial: Lower Back Pain
"For the past year or so, I've had an ongoing lower back pain, which would usually get triggered by long work days followed by gym workouts. The pain would be so bad at times that it used to take several days to go away. After only a few adjustments from Dr. James, I've been pain free and the best thing of all is that I have the confidence to keep working those long days and still be able to go to the gym without second thoughts!!"
–Carlos M., Age 44
Testimonial: Herniated Disk and Pinched Nerve Treatment
I went to N.E.W. chiropractic with a herniated disk in my lower spine and a pinched nerve with pain radiating from my lower back down my left leg to my foot. With each visit the pain grew less and less. I went from being unable to walk to walking with minimal pain within 2 weeks. Dr. Stegner tailored a program around my specific condition, is hands on, and listens. Hands on approach and makes sure to spend time with you answering any questions.
–Kevin O., Age 35